Selling a property can be difficult. In most cases, you'll need to hire a real estate agent for this job, and they don't come cheap. They'll charge a commission for their services, which is typically 6% of the total property value. This is why there has been an increase in the number of people using a company that buys houses.
If you have a property that you want to sell quickly but don't want to pay huge fees, then these home buying companies might be the right choice for you.
What is a company that buys houses?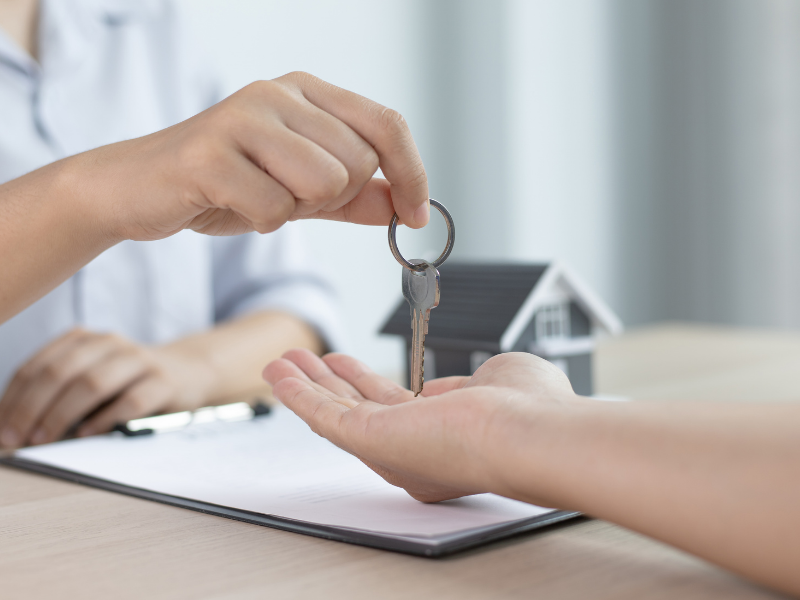 A company that buys houses is a company that specializes in offering cash to property owners who wish to sell quickly.
Unlike the traditional method of selling one's house, which involves a real estate investor and waiting for an offer for ages, companies that buy houses are able to make an immediate decision on whether or not they wish to purchase the property.
These companies are willing to buy properties in all kinds of conditions. Whether the house needs some repairs or the house is in terrible shape, it won't really matter.
Types of companies that buy houses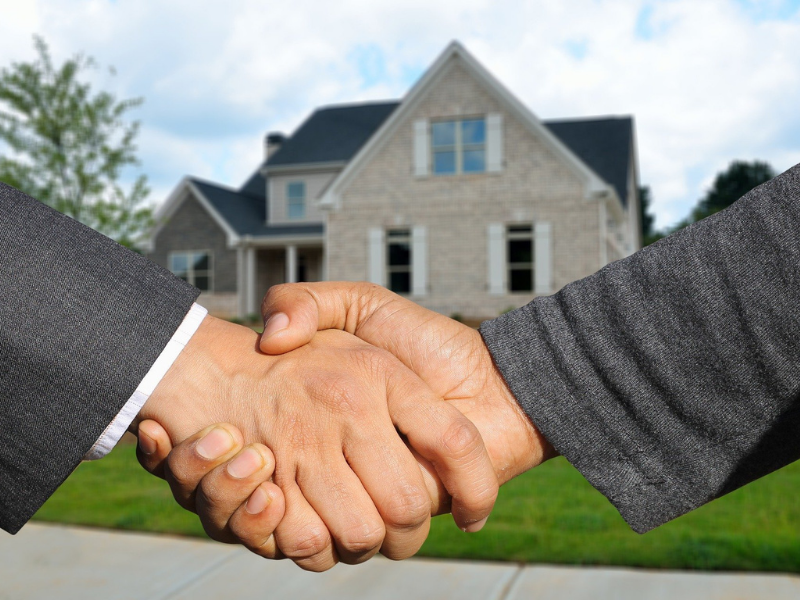 House Flipping Companies
House flipping companies consist of real estate investors that buy properties from homeowners. How will they make a profit? These companies will renovate your house by spending money on materials and labor in order to increase the value of your property.
Then, they will sell the house to someone else for a higher price than what they initially paid you. These companies usually target houses that need major repairs. They then fix up the house and resell it after a couple of months.
iBuyers
iBuyer is a real estate transaction model that involves purchasing and selling homes on the internet.
The company will purchase your house using real estate market data to estimate the value of your home and make an offer on your home instantly.
This lessens the burden of you needing to go through all the hassles of selling your house on your own.
Once your company is done with the purchase of your home it will then list and market your property on a variety of different websites that will attract potential buyers.
iBuyers are often confused with home flippers because of their business model.
Home flippers purchase homes at a low price then renovate them and resell them at a higher price.
They often target homes that will need significant amounts of work to bring them back up to the condition where they can be sold for a higher price. Home flippers often buy homes at discounted prices because they are in poor condition.
iBuyers, on the other hand, are more likely to look for properties in good shape. With iBuyers, they offer you a fair price similar to what a reasonable buyer would pay, also known as fair market value. Before finding the next buyer, they'll usually do minor repairs to assure the home's safety and functionality.
Buy-and-hold companies are companies that use a long-term investment strategy. In this case, investors purchase a property and hold it for a long period of time in order to receive income or appreciate in value. These companies are considered long-term investors because they keep the houses for years before reselling them.
This company usually makes its profit by charging a monthly rent on the properties they own. This way, investors earn a passive income while keeping a certain property. Before renting your property, should be willing to spend some money on improvements. Replace the flooring, paint the walls, and make any other improvements that are needed to make the property more desirable to potential tenants.
Buy-and-hold real estate investors can be found mostly in the city because that is where the most demand for housing is.
Pros of Selling a Property to a Company that Buys Houses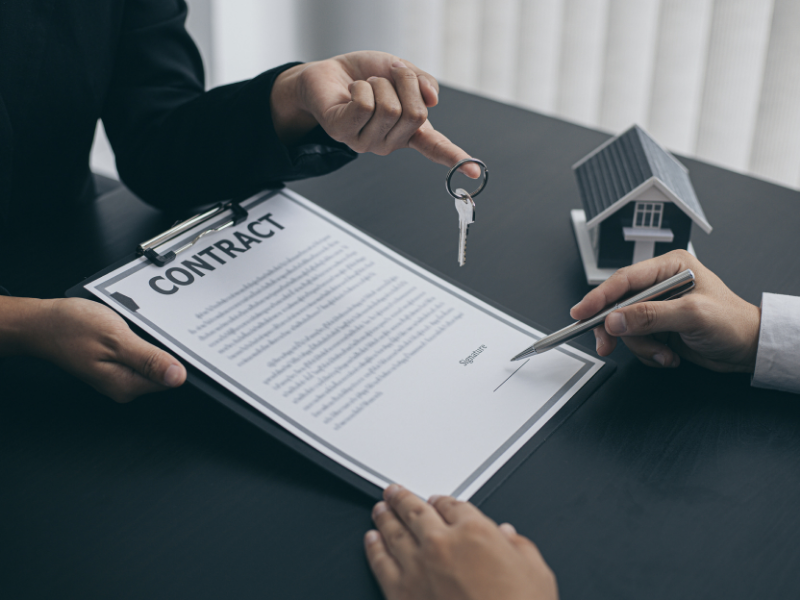 No Real Estate Agent Commission
Generally speaking, those who sell a house to a company that buys houses won't have to pay an agent commission. Agents usually charge a 4-6% fee from the final cost of the property which is usually thousands of dollars. In this case, you can keep all of your money because there will be no need to pay the commission fee.
Cash Offers
Most companies that buy houses will provide a cash offer for your house, which means you can have your money in a short period of time. One example of this is Eagle Cash Buyers. Eagle Cash Buyers is a company that buys almost any type of property – whether old or needs repairs. They will not require you to make any repairs or renovations before selling your property to them which is great for those who are busy. They pay you with cash and you'll get a competitive offer within 24 hours or less. Therefore, this is certainly an advantage because you won't have to wait for the buyer to get approved and make the down payment. If you're in a rush to have some cash without difficulties, selling it to companies that buy houses for cash can be a good option.
Can Quickly Close Deals
Another advantage of selling your property to a company that buys houses is the fast closing. When you sell your property to this company, the process will be easier than if you do it on your own. For some people, it can take months or even years to sell their house but with companies that buy houses quickly, this will not happen.
Selling the Property "As Is"
Selling a property "as is" simply means that the company that buys houses assumes responsibility for repairing anything that is wrong with the property. This can be beneficial because there won't be any need to pay for expensive repairs early on, even if you have to give it to them in a worse condition.
Drawbacks of Selling a Propert to a Company that Buys Houses
Lower Offer than Traditional Sale
As always, in every situation, there are some possible downsides you should consider before selling your property to companies that buy houses. One of these things is that owners are likely to sell far below the market value. This is because these companies that buy houses know exactly what they will have to spend on repairs and renovations, which allows them to make a low initial offer.
Plenty of Scam Artists
Unfortunately, there are plenty of people who will try to take advantage of you as a homeowner. Mainly because investors of these companies are not required to disclose their identity.
Scam artists will often disguise themselves as local real estate investors and offer to buy your property with the "promise" that they will give you a certain amount of money. After you agreed, they will let you sign an agreement and before you know it, they already disappeared. These people are highly unethical and should be avoided at all costs.
Do Not Have Your Best Interests in Mind
As these house buying companies most often target those homeowners with no option, they tend to be less caring to the needs of their clients.
On the other hand, with real estate agents, you can be sure that they will help you be satisfied with your deal and will offer you all the support you need. As your agent, he will use his expertise to get you the best possible deal for your property and give you all the options available.
List of companies that buy houses
If you're into a company that buys houses, Eagle Cash Buyers is perfect for you.
Accredited by BBB, Eagle Cash Buyers will buy houses from you without any hassles. Unlike other companies that buy houses in the market today, Eagle Cash Buyers will never pressure you in making a decision.
What about the fees? Don't worry because Eagle Cash Buyers will take care of whatever fees there are – no commissions and closing costs included.
HomeGo
A house flipper company that offers a same-day cash offer. The company uses in-person visits to analyze a home's condition and value before making an offer on the spot.
HomeVestors
HomeVestors is also known as We Buy Ugly Houses. They are well-known house-flipping companies in the US. They are cash buyers that offer homeowners within 48 hours and close in as little as three weeks.
iBuyHomes
All parts of the home buying and selling process, including financing, are handled by iBuyHomes. This makes it easy for homeowners to get through the entire process of selling without any hassle. The company typically closes home sales in a week.
Opendoor.com
Another popular iBuyer company in the US is Opendoor. With Opendoor, you'll get an offer within 24 hours and close it for 14-60 days. In addition, you'll also pay a 3.5-5% service fee.
Zillow
Zillow Offers is currently available in larger cities in 25 states. It has a Zestimate tool that quickly gives you a prediction of the value of your home. In addition, it normally charges a 5% service fee for repairs and closing costs.